Notre équipe
Team Members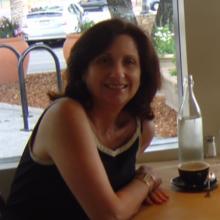 Christiane Dabdoub Nasser
A cultural professional specialising in formulating project strategies and streamlining their implementation, with expertise in the fields of research, communications and public relations Christiane was Head of the Technical and Monitoring Unit for the EU-funded programme Euromed Heritage IV (www.euromedheritage.net) from 2008-2013, which promoted cultural heritage preservation and development throughout the Mediterranean. She was also part of the core team of Bethlehem 2000 Project, a multi-sectoral development project designed to raise the global profile of Bethlehem in the run up to the Millennium celebrations. She co-founded the Centre of Cultural Heritage Preservation in 2001 and became involved in cultural heritage, and community development in the Bethlehem region, and in programmes of work supported by international organisations including UNESCO, UNDP, World Bank, Sida and the EU.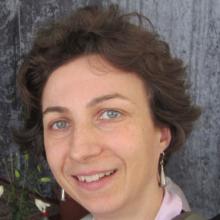 Capacity Development Expert
Fanny has 18 years of experience in the cultural field. She started her career working for the cultural network IETM  in Brussels. She then worked as the Production and Distribution Manager of an Italian theatre director, on an international scale. In parallel, Fanny worked on designing, implementing, and providing technical assistance for cultural cooperation projects developed mainly in the framework of European programmes in the Mediterranean area. She conducted research projects in the field of Cultural policies and European studies, where she also contributed a number of publications. 
She has designed and managed the capacity development programme MELOPEE, which dealt with cultural management training for young cultural operators in the Mediterranean region (2004-2010). She is the co-author of the report conducted in 2009 for the European Commission Towards a Strategy for Culture in the Mediterranean Region and of a commissioned-study on the creative industries for the Ministry of Culture in Tunisia in 2014. She is currently working as the capacity development expert at the Technical Assistance Unit of the EU funded Med Culture Regional Programme. 
Fanny has an MA in theatre studies, an MA in European Cultural Policies and Management, and a PhD in Social Sciences - European studies from the University of Paris 8 where she teaches European cultural institutions and policies to MA students.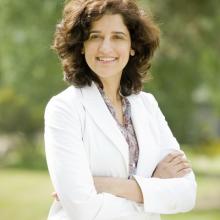 Communication and Networking Expert
Suhair has 15 years working experience with international organisations, out of which 9 years in designing, managing, and implementing Communication advocacy, media, marketing and networking strategies targeting diverse groups across the MENA region. She acted as the Middle East Representatives of Radio Netherlands Worldwide, designed the Communication strategies for Euromed Audiovisual III and Civil Society Facility- South. She worked as Press, Information, Communication and Culture officer at the EU delegation in Amman, and was the Country Manager for the Palestinian Association for Children's Encouragement of Sports (PACES) in Jordan ahead of joining the Med Culture programme.