4th National Focus group in Tunisia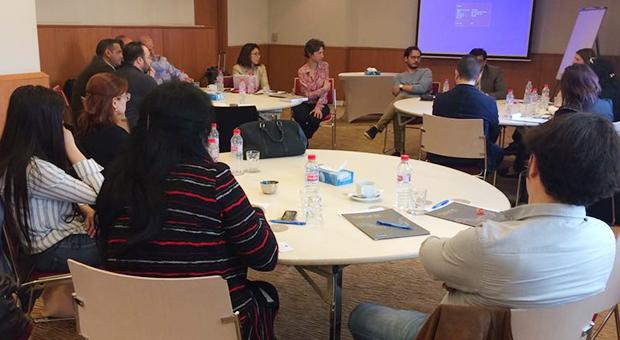 16 April 2018, Tunis: Fourth meeting of the Tunisian National Focus Group. This meeting aims to bring together people interested in the Med Culture programme and to discuss the activities planned for the coming months until the end of the programme's extension, March 2019. It offers the opportunity to present these initiatives. but also to listen to feedback from participants and / or suggestions they can make outside these lines, for example related to local issues.
Organised primarily for the benefit of the programme's interlocutors / beneficiaries, these meetings are open to all and bring together people whose variety of profiles contributes to the richness of the discussions. As usual, institutional, independent cultural actors and artists or students are welcome.
AMONGST THE DISCUSSIONS:
Lack of knowledge of what exists and therefore of potential collaborations, as well as in terms of seeking funding
Need for transparency in funding: Funding Report
Need to monitor the sectors, regions, and disciplines being funded: Funding Watch
We must ask questions about the sustainability and independence of projects beyond the funds - projects 'business model'
Great need for 'capacity building' and professionalisation, but not only theoretical
Lack of flexibility in the design of programmes targeted to cultural actors - suggestion to encourage autonomy of beneficiaries so that they become partners in the development of programmes
Need to advocate and promote success stories
Mapping success stories at the national level
Strengthen the link between media and culture
Need to engage youth and give opportunities to new profiles