Tenth edition of the New Settings programme launched by the Hermès Foundation – Call for applications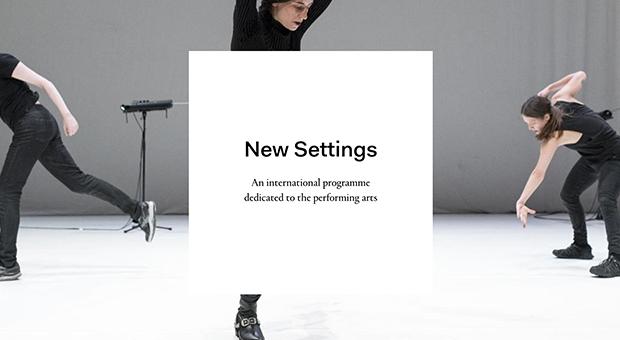 Deadline: 1 July 2019
The Hermès Foundation is launching a call for projects for the tenth edition of its New Settings programme, which will showcase works scheduled to be premiered between January and December 2020.
The New Settings programme is devoted to the performing arts and is aimed at both live-performance artists (from all disciplines) and visual artists who wish to create works for the stage.
At this edition, collaborations between performing artists and visual artists are very much encouraged. The supported productions should be hybrid performances with a predominant visual-arts dimension, meeting at the crossroads between writing and modi operandi, and questioning the relationship with the public in an innovative way.
Each year, the foundation supports about eight projects. These new works are created by both emerging and established artists, and may have a national or an international scope. The field of performance art conceived for exhibition spaces, however, is excluded from the call for projects.
The selected artists will receive financial support for the production of their project. The Hermès Foundation will also offer them performance dates (in autumn 2020) in the Paris region, in partnership with cultural institutions, as well as during the Crossing the Line Festival in New York, which takes place in November each year.
Applications must be sent online.
They should include:
A presentation of the work;
A presentation of the artistic team;
The production budget (expenses and revenues) as well as costings for between two and five performances;
Confirmation letter(s) from confirmed partner(s);
The tour schedule (confirmed and prospective dates);
For performing artists, a video of their two most recent productions; for visual artists, a file presenting their previous projects.
The deadline for applications is 1 July 2019.
For more information about the New Settings programme, please click here, and to read the full competition rules and conditions, please click here.
Content produced in partnership with Cineuropa.