UNESCO International Fund for Cultural diversity – Call for proposals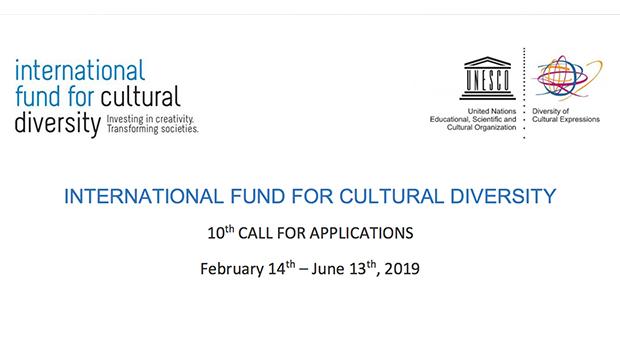 Deadline: 13 June 2019
UNESCO's International Fund for Cultural Diversity (IFCD) has launched its annual call for proposals aimed at NGOs, non-profit private bodies and public bodies whose activities contribute to the promotion of culture and artistic creation.
The IFCD invests in projects that lead to structural change through:
the introduction and/or elaboration of policies and strategies that have a direct effect on the creation, production, distribution of and access to a diversity of cultural expressions, including cultural goods, services and activities;
the reinforcement of corresponding institutional infrastructures, including   professional capacities and organizational structures, deemed necessary to support viable local and regional cultural industries and markets in developing countries.
The project implementation period shall be between 12 and 24 months. The projects should start, at the earliest, in April 2020 (following the approval of the project by the Intergovernmental Committee in February 2020).
The maximum amount that can be requested is US $100,000.
To start the online application, please create an account here and then log in here, in order to fill in the online application form.
Only one application per applicant/project holder, submitted in English or French, will be accepted.
The submission deadline is 13 June 2019 (midnight CET).
To download the guidelines, please click here.
For more information on the 2019 IFCD call for proposals, please click here.
And to see projects funded by the IFCD in the past, please click here.
Content produced in partnership with Cineuropa.