The Status of Higher Education, Vocational Training and Apprenticeship for Artistic Disciplines in Lebanon, Algeria and Palestine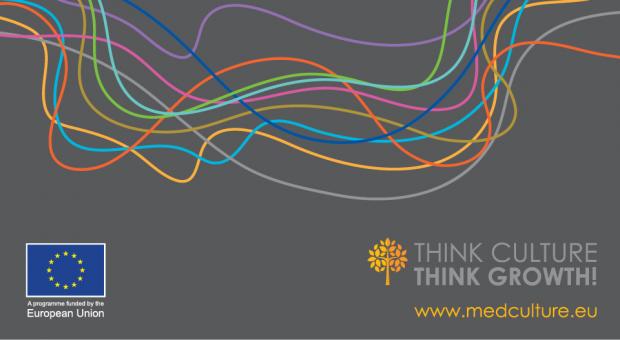 The present study commissioned by Med Culture, an EU-funded regional programme, investigates the current status of higher education, vocational training and apprenticeship for artistic disciplines in three Arab countries: Lebanon, Algeria and Palestine. More specifically the report intends to:
 Thoroughly map the different offered programs and degrees in higher education and VET, including credentials of teachers/trainers.
Explore the procedures to obtain certification for artistic curricula and the procedures for introducing new modules, new disciplines.
Offer Elaboration of conclusions with recommendations/guidelines for improving the situation in each country and regionally.
The study was conducted through the collaborative effort of four researchers from the respective countries, Marie Elias (Lebanon), Nourredine Bessadi ( Algeria), Hanan Kassab (Syria), and Fatin Farhat (Palestine)  who submitted the study in its final and current version.
The report serves as a corner stone for further necessary detailed and regular updated work on the documentation, surveying and data collection and investigation of art education in higher education and in VET in the three respective counties under study.
Authors
Fatin Farhat, PhD, is a researcher in cultural policy at the University of Hildesheim in Germany. Fatin has been active in the cultural sector in Palestine as Founder and Managing Partner of the Palestine Observatory of Cultural Policies (Task Force for Cultural Policy, Palestine). She is an expert for Med Culture on cultural policy (2015-2017) and is a member of the UNESCO expert facility (2015-2017) on Convention 2005 (Protection and Promotion of the Diversity of Cultural Expressions). 
Hanan Kassab-Hassan is a professor at Damascus University and at Saint John University Beirut, additionally; she is an external consultant for the IFPC and ICH, UNESCO; and a board member of the Roberto Cimetta Fund. Hanan was also the General manager of Damascus Opera, the General Secretary of Damascus Arab Capital of Culture 2008, the Dean of the Higher Institute of Dramatic Arts in Damascus, and a member of the Strategic Committee of the "Conseil Culturel de l'Union Pour la Méditerranée" in France.
Nourredine Bessadi (Algeria) is a lecturer at Mouloud Mammeri University in Tizi Ouzou, Algeria, where he teaches Linguistics, Translation Studies, Sociolinguistics, and Semiotics in the French Department. He is a member of the American Institute for Maghrib Studies (AIMS) and of the Arab Council for the Social Sciences (ACSS). He is also a member of the International Observatory on Language Rights, and the founder and chief executive of the think tank Education in Algeria. He is currently working as a freelance translator, consultant and evaluator. 
Mary Elias, University Professor is currently heading a foundation called Artistic Citizens (Mouwatinoun Fannanoun), which supports modern theater; Mary Elias has worked on introducing interactive theatre to Syria while she lived there up until 2012. Elias has occupied many positions throughout her journey, namely teaching at the Damascus University, the Higher Institute of Dramatic Arts in Damascus, and Saint Joseph University in Beirut where she still serves as a lecturer and Master and PhD research supervisor. She has produced many articles and essays, as well as a theatrical glossary in collaboration with Dr. Hanan Kassab Hassan in addition to working on the Anthology of Contemporary French Theater published in two volumes by Dar Al-Mada in Damascus.
The Status of Higher Education, Vocational Training and Apprenticeship for Artistic Disciplines in Lebanon, Algeria and Palestine
Related Press Releases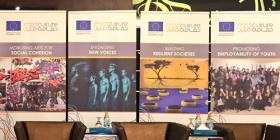 The European Union's regional programme, Med Culture organised on November 28 and 29, the Med Culture Forum, a platform that brought together more than 120 cultural operators and civil...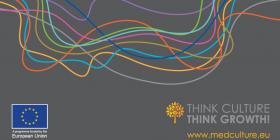 Tunis, le 23 février 2017 Près d'une quarantaine d'acteurs culturels de la société civile, du secteur public et des universités et instituts d'enseignement supérieur tunisiens se réunissent...